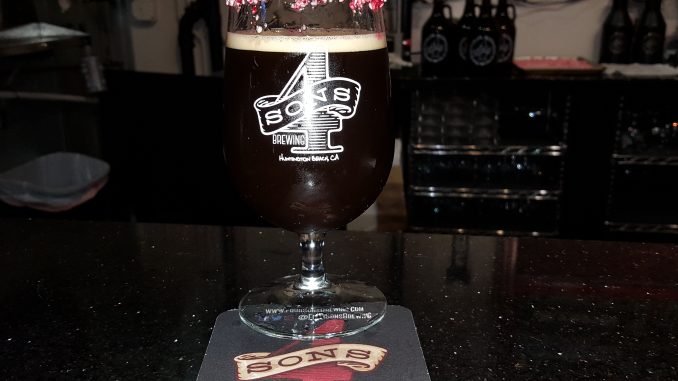 There are so many reasons to like Four Sons Brewing, but right now at the top of Santa's list must be their seasonal beer. You can put a three pack of their "Up On The Rooftop" under the tree as a gift or bring someone special into the Huntington Beach brewery to enjoy the simply perfect Imperial Peppermint Milk Stout on Nitro.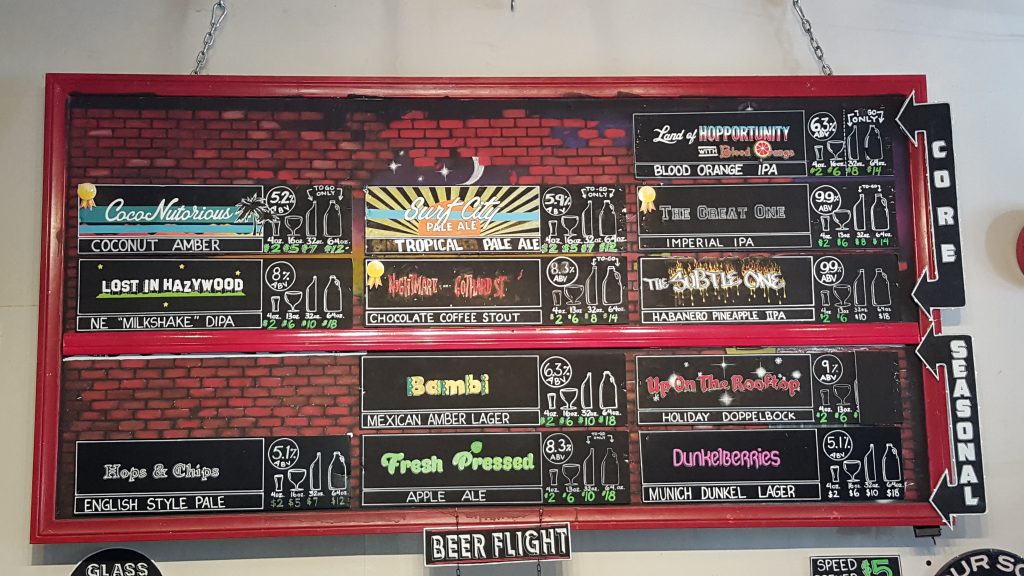 If you enjoy a good stout or you just enjoy the flavors of the holiday season it will be impossible not to love the special release of the Imperial Peppermint Milk Stout on Nitro that comes in at 10.5% ABV. You get the very rich and creamy silkiness that you expect in a stout, but what really sets this apart is the rum soaked vanilla beans brings extra layers of flavor to ever sip. Four Sons really kicks up the festive flavor by adding peppermint candy to the rim of each glass, which really makes the flavors pop. A truly fabulous beer that is made for sipping and enjoying as the cool breezes off Huntington Beach make their way into the tasting room.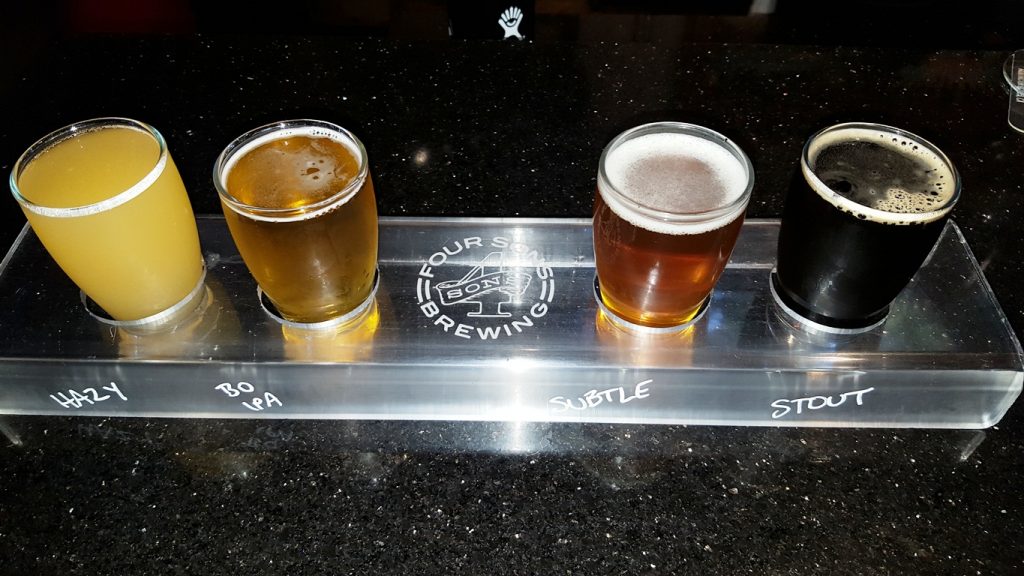 The pack of the "Up On The Rooftop" makes a great gift for any beer lover in your life. This doppelbock lager is brewed with cinnamon, nutmeg, and allspice and once your pour it, give it a moment to breathe and take in the aromas that certainly lends itself to a gingerbread cookie. This year Four Sons is releasing a barrel-aged version of "Up On The Rooftop" that was aged in Bourbon and Rye Whiskey barrels to go along with all of the flavors of the original version.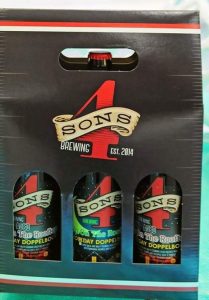 What sets Four Sons apart from many other beers is the quality of the ingredients they use in every beer. "The Coco", a coconut amber uses toasted organic coconut. The fabulous "Nightmare on Gothard St." is created with Belgian chocolate and Sumatran coffee. Every beer that lists a fruit in it, well more of the same, you are going to find pounds of that fresh fruit used in creating that beer and proof is in the taste. You can taste the quality in each and every beer.
Four Sons is not just some random name, it really is a family business that includes four sons. The D family of brewing, as they all have those initials in their names, all take on their own aspects of the brewery but you are likely to find one or all of them pouring beers behind the bar or working in the back on their latest creation. If you are looking for an excuse to go to the beach or to enjoy a great craft beer, Four Sons Brewing is the perfect reason.
For more information, visit: Four Sons Brewing