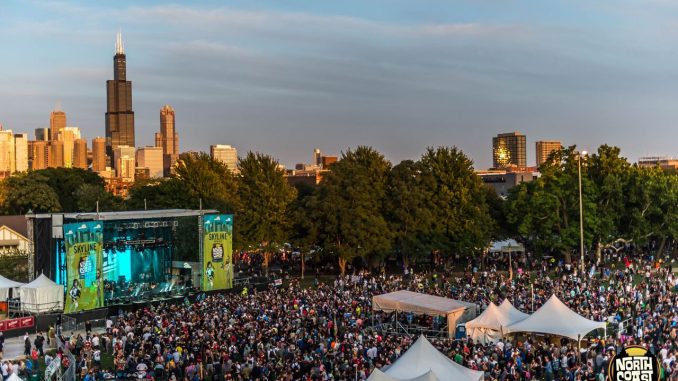 The summer of 2018 in Chicago has been filled with great concerts, but summer is slowing slipping away.  To give summer a fond farewell, we need a big bash.  And that's what the North Coast Music Fest is for.  Known for its diverse range of music and broad array of talent (from emerging to a-list acts), the NCMF will send the summer off in style at Union Park over three big days from August 31st to September 2nd.
Here's everything you need to know about NCMF 2018:
THE LINE UP
Returning to the US for the first time in over a decade, headliner Jamiroquai, brings its "future funk" sound to North Coast on Sunday Night.  It will be an irresistible night of house rhythms with funkiness dripping all over Union Park.  Friday night's headliner Miguel brings creamy R&B, while DJ Snake will have Union Park dancing on Saturday night.
Additional artists performing at "Summer's Last Stand" include Snails, Mura Masa, Moon Taxi, The Strumbellas, Barclay Crenshaw and many, many more.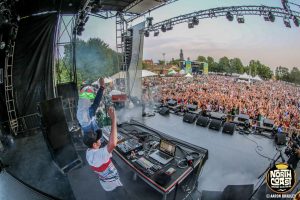 DAILY SHOWCASES
New this year, North Coast Music Fest will debut all-new daily showcases curated by industry collectives, showing off the best sounds in hip-hop, house, and beyond.  Friday's takeover comes from the venerable Aux Cord DJs, who are bringing the likes of The Cool Kids, Joe Freshgoods, Iris Temple among others.  Saturday welcomes Lyrical Lemonade, who have linked with Madeintyo, Warhol.ss and Comethazine to give everyone a proper hip-hop education.  Sunday sees a reunion set by Midnight Conspiracy and the craziness that is Chicago's Most Wanted, featuring Porn and Chicken among others. The dance tent is always the place to be.
MORE THAN MUSIC
We've covered the lineup, but North Coast has more to offer than just the music. From pop-up art galleries, to spray paint demos, to yoga in the park as well as charity information, NCMF has something for your mind, your body and your community in addition to your ears.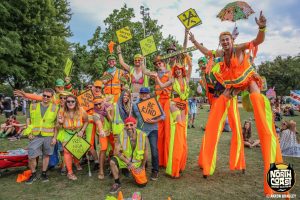 THE FASHION
How to describe the fashion at NCMF?  Lots of neon.  Polka-dot pajamas. Maybe some fur. Many, many raver-girl tutus.  Anything goes, as long as you can dance your ass off in it.  The styles at NCMF are an attraction onto themselves.  So work it.
THE AFTER PARTIES
The fun does not end when Union Park closes because "after the show it's the afterparties".  There will be plenty of after parties in different venues all over the city – but you must stay tuned because they aren't announced yet.  Monitor here to find out where you should head to and snag tickets before the venues fill up.
It's the last bash of the summer, so live it up and enjoy the North Coast Music Fest!
For more information check out North Coast Music Fest website.
Photos provided by North Coast Music Fest.