By Kathy Carpenter
"Sometimes theatre is just meant to delight and entertain." Omri Schein Author and Co-director with Phil Johnson. The Roustabout Theatre Company presents, "The Savoyard Murders," a murderous homage to the great mystery writers of the past. Savoyard Murders, is a fun whodunit, nestled in a visual banquet.
After the reading of THE SAVOYARD MURDERS, which brought smiles to everyone who watched, Phil J/ohnson, artistic director for the Roustabouts, knew this was a show that needed to be brought to production. Four years later, shows that are light and evoke a sense of happiness and joy are just what people need these days.
Omri Schein is a burgeoning local playwright, known for last year's hit production, "The Remarkable Mr. Holms," at North Coast Repertory. The addition of "The Savoyard Murders" to his repertoire is a significant step towards establishing a legacy of unforgettable theatrical works.
As for the plot,it ingeniously gathers a fictional group of theater enthusiasts for an afternoon of unraveling whimsical murders inspired by Gilbert and Sullivan. The storyline is filled with playful and enjoyable elements, featuring clever writing that neatly ties up the mysteries with a big red bow.
I found my personal delight in the exquisite red costumes that adorned the entire cast. It was remarkable to see how every character had some element of red incorporated into their attire, creating a remarkably cohesive look. Notably, Rowena's hair was a standout feature, exuding a fabulous and star-worthy quality. The attention to detail in all the costumes was impressive. The stage set further enhanced the experience with the addition of artwork from Gilbert and Sullivan shows, adding significant charm to Tiberius Spriggs' apartment decor. The elegant set design truly allowed us to escape into the enchanting world of the Savoyards.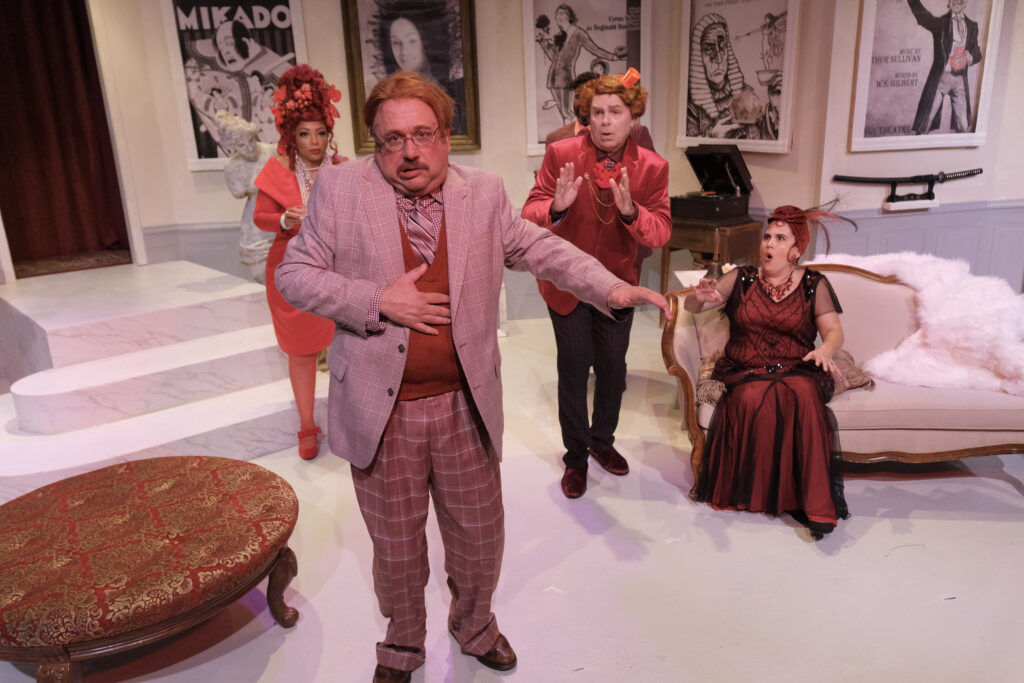 Phil Johnson, took on the role of host Tiberius Spriggs. A remarkable talent, he played kind of a Joker type persona. Taylor Henderson plays the charismatic actress Rowena Rawlings, a pleasure to watch. Darwood Murray is equally as pleasurable as actor Cyrus Schock. The ever funny Wendy Waddel took on the role of Desdemona Chatfield Snarr. The incredible David McBean, plays Grizzle/victims. Darren Scott plays Balthazar Bellwood, a director. Rounding out the cast we have Eliott Goretsky as Ezra Dibble/inspector Berkeley. A top notch cast performing their melodramatic best is what we enjoy.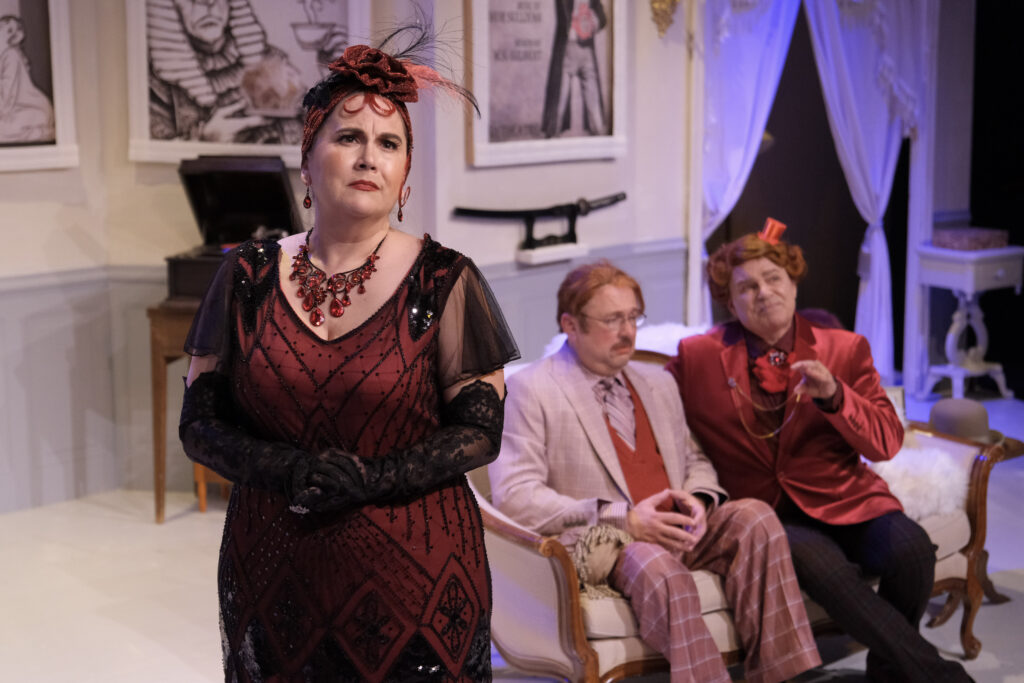 As if the entertainment couldn't get any better, the audience is invited to participate in the fun by making guesses about whodunit during intermission, adding an extra layer of engagement to this already enjoyable evening. "The Savoyard Murders" is a theatrical gem that celebrates the joy of storytelling and the magic of live performance, leaving the audience with smiles and a lasting appreciation for the art of theater.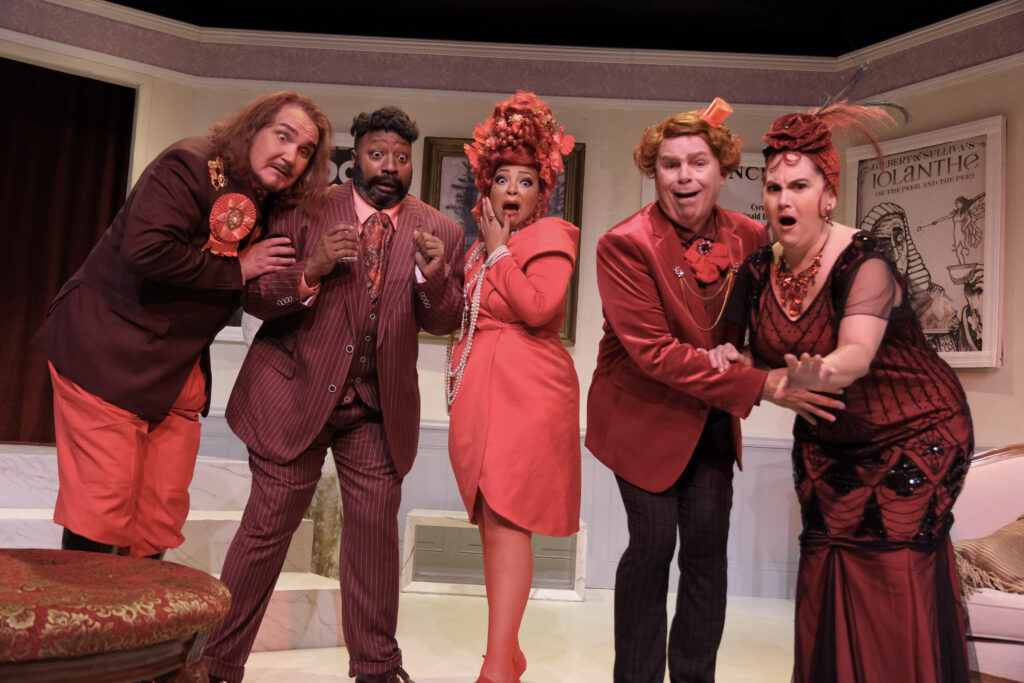 The Savoyard Murders
Through September 30, 2023
619.568.5800